grace and truth came through Jesus Christ
"All scripture is inspired by God and profitable for teaching, for reproof, for correction, and for training for righteousness, that the man of God may be complete, equipped for every good work."_ 2 Timothy 3:16-17 RSV
REMEMBER YOUR FIRST LOVE?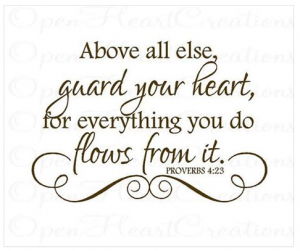 Bearing witness to the love, joy, peace and immediacy of Jesus Christ The Grace Message offers any church or organization healing and freedom from condemnation. Teaching from God's Word, this message imparts God's heart for believers today in a straightforward manner designed to refresh, restore and empower men and women for their daily Christian walk. Cutting across religious teaching and false doctrines believers are encouraged to turn back to the grace of Christ; back to their first love and their first hope.
RETURN TO YOUR FIRST LOVE!
The first critical step toward becoming a believer is surrender. In the first flush of LOVE we surrender to Christ and turn away from our old way of living. The experience is thrilling, amazing and life altering. It is sad but true, however, as time wears on and life happens, many believers find their first ardor cooling. Fervent joy can be replaced by complacency; the thrill and zeal for the things of Christ can become routine. Or worse yet, traditional religion suggests the believer must somehow earn God's favor by doing more and more good works. The whole thing can become disheartening and exhausting. God has a plan for keeping the hearts and minds of His children freshly inspired and deeply in love with His son—it is called GRACE. It is time that we, as believers, return to our first love, and continue to accept God's love and grace anew every day.
Through the Lord's mercies we are not consumed, Because His compassions fail not. They are new every morning; Great is Your faithfulness. "The Lord is my portion," says my soul, "Therefore I hope in Him!" The Lord is good to those who wait for Him, To the soul who seeks Him.

Lamentations 3:22-25 New King James Version (NKJV)
RENEW YOUR EXPECTATIONS.
We come to Christ, expectant children, filled with awe and anticipation. God's blessings are for us…here, now, today! Then, like children our attention is diverted and in a few months, or a few years, our expectations are over-shadowed with doubts, fears, disappointments and life-experience. In other words, we grow up. And our expectations for God's blessings change. God is forever faithful in dealing with the needs of his children. The Grace Message reminds believers what being adopted by the King of kings and the Lord of lords truly offers in the 21st century.
RE-ESTABLISH TRUST IN CHRIST!.
The first logical step toward growing as a believer is developing trust. In excitement we are fixated on faith; living by faith, expecting God to honor our faith. At first – childlike faith comes naturally as a result of our new great love. As time passes, the world, the flesh and the devil come to diminish faith and destroy trust and overpower the first thrill of joy in Christ. It is time to rediscover the joy of acting out of faith. God wants His children living every day in supernatural TRUST – expecting Him to act on His promises for an abundant life in Christ.
REJOICE AND BE FILLED,
Believers are to be filled with the Love of Christ; equipped for the building up of the saints. In the demanding world of the 21st century believers are often filled with stress, strife, conflict, disease and pain. The same conditions plagued the followers of Christ in the first century church. This should not be the case. Jesus paid a heavy price to free his followers and leave them peace. The gospel or The Grace Message—the un-compromised Word of God—offers spiritual renewal and deals with the fullness of life Jesus Christ purchased on the cross. Be blessed. Be filled with love, joy, peace and power in the Holy Spirit.
Nevertheless death reigned from Adam to Moses, even over those who had not sinned according to the likeness of the transgression of Adam, who is a type of Him who was to come. But the free gift is not like the offense. For if by the one man's offense many died, much more the grace of God and the gift by the grace of the one Man, Jesus Christ, abounded to many. And the gift is not like that which came through the one who sinned. For the judgment which came from one offense resulted in condemnation, but the free gift which came from many offenses resulted in justification. For if by the one man's offense death reigned through the one, much more those who receive abundance of grace and of the gift of righteousness will reign in life through the One, Jesus Christ. Therefore, as through one man's offense judgment came to all men, resulting in condemnation, even so through one Man's righteous act the free gift came to all men, resulting in justification of life.

Romans 5:14-18 New King James Version (NKJV)